We are proud to be affiliated with hundreds of dentists who show their dedication to providing children with healthy smiles every day. These highly educated professionals live and work in the areas they serve.
Simply select your state to see some of the men and women who will put a smile on your children's faces. If you don't see a dentist who was at your school, they may be camera shy!
Dr. Mandana Akbarian Boroojeni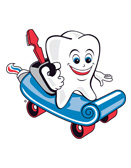 Dr. Stephen Black
About
Dr. Stephen Black graduated from Boston University School of Dentistry in 1977. He practiced full time in Brockton, MA until he sold his dental business in 2013. "I can now do more community service activities and public health dentistry. Mobile Dentists has been a great fit for me – I can help kids doing what I love!"
Dr. Black's first love is his family; his wife Barbara of 40 years, and his three sons – Matthew, Andrew, and Keith. He enjoys tennis, golf, biking, skiing, and taking trips with his family. He stays active in Bridgewater by helping out at local food pantries, parklands, and a Community Emergency Response Team organization.
Dr. Shirley Burt-Chrishon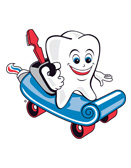 Dr. Jennifer Corredor
About
I am a native New Yorker, born and raised in Queens. I graduated from NYU College of Dentistry in 2012 and have worked part time with Smiles NY since 2015. I enjoy engaging with the kids to teach them the importance of a healthy smile and encouraging them to start making habits that can last a lifetime. Additionally, I work part time in a private office in Westchester and in my free time I enjoy spending time with family, friends and my awesome dog Oreo, traveling and staying active. I love learning about space and growing up I wanted to be an astronaut.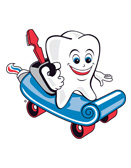 Dr. Charles Deigert
About
I attended the University of Maryland Dental School. After graduation, I served for 3 years in the United States Navy. After 37 years in private practice I retired in 2017. I enjoy helping our patients have healthy dental habits and seeing their smiling faces. I enjoy playing golf as often as I can with my friends.

Dr. Samuel Domsky
About
My family has a long tradition of working with children. Both my parents were school teachers, and in the summer they ran day camps for kids, where I worked many summers as a camp counselor. My oldest daughter is a school guidance counselor and my youngest daughter lives in New York and works as a Pediatric Oncology Nurse. Before working with Smile Pennsylvania, I was the school dentist in my township. I enjoy traveling to different schools throughout Pennsylvania along with the talented Smile Pennsylvania staff to help children who otherwise would not get the dental care they desperately need. A fun fact about myself – I wrote comedy for radio shows and performed in a comedy group that did custom fit shows for companies, many in the health care industry.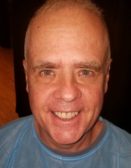 Dr. Timothy Gould
About
Dentistry is a large part of my family history. My grandfather started his dental practice in 1920. My father began in 1950, and I began in 1981. My brother and sister are also both in the field. I graduated from Grove City College for undergrad, and the University of Pittsburgh for dental school. I completed my residency at Montefiore Hospital. Working for Smiles Programs directly fulfills my purpose for working in dentistry. My interests have always been to help people who have limited access to receiving quality dental care.
Dr. Genevieve Graves-Appiah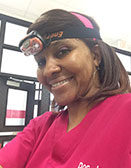 Dr. Jada Johnson-Speller
About
I became a dentist because my Godmother was a Pediatric Dentist. I admire her so much for how she made her little patients so comfortable and at ease. I said to myself in 8th grade "That is so cool how she can help those babies feel so at ease." I love to walk along Chicago lakefront and now I am cycling.
Dr. Albert Kaspor
About
"I've had 31 years of family practice and have always enjoyed relating to the children. It's my honor and privilege to provide to your children the best that preventative dentistry has to offer with the convenience of service at their schools."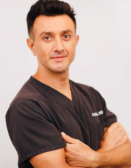 Dr. Mohammad Khaleghi
About
I am a general dentist in the city of Los Angeles and I completed my dental education at the University of Southern California. I became a dentist because I enjoy both the Art and Science in the field. Furthermore, I enjoy patient interaction and providing care when needed. I joined Big Smiles because I enjoy working with the pediatric population and find it extremely rewarding. During my free time I enjoy spending time with friends and family. Some of my hobbies include traveling, playing sports, hiking, going to the movies and relaxing by the beach. A fun fact about me is I make animal noises.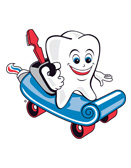 Dr. Carolina Moura
About
I always knew I wanted to be a dentist. My father was a dentist and I loved working at his office. I saw how much he helped people and how he was able to change lives by giving people the smiles they always wanted. I'm married with 3 young boys. They are so fun and such a handful. They make me tired and grateful and fill my life with joy. I love backpack hiking up in the mountains.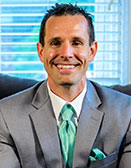 Dr. Miroszlav Nemet DMD
About
I am 2001 graduate of Temple University School of Dentistry. I have been interested in dentistry from a very young age, and hopefully my interaction with the kids will inspire a whole new generation of future dentists and the development of lifelong good oral health.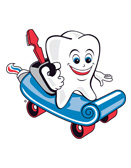 Dr. Essence Page
About
Dr. Page graduated form USC School of Dentistry in 2012. She then served as a Captain in the United States Army with her retirement in 2016. She has been working with Big Smiles ever since. Dr. Page became a dentist to help underserved populations and ensure quality dental care is available to everyone. When Dr. Page isn't drilling and filling, she does pilates and cycling. She loves good food, music and exploring Los Angeles. Dr. Page comes from a large family and is the middle child of 3 boys and 3 girls.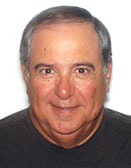 Dr. Dennis M Petricoin DDS
About
"In my 47 years practicing dentistry, treating these young children has been the most rewarding and satisfying experience. It is my privilege to be part of this fantastic program."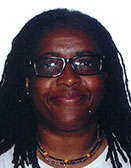 Dr. Cathy L. Rearden
About
Dr. Rearden is a native Philadelphian, and a 25 year retired CAPTAIN of the United States Navy. Dr. Rearden received her BA in Biology from Lincoln University in Pennsylvania and DDS degree from Meharry Medical College in Nashville, TN. Dr. Rearden is a flutist, African djembe drummer, and loves line dancing. She has traveled extensively throughout the United States, Caribbean, Europe, and Africa. Dr. Rearden resides in Chesapeake, Virginia with her adult son and daughter and adorable granddaughter.
Dr. Katerina Smyrniotis-Halkias
Dr. Jennifer Waller-Smith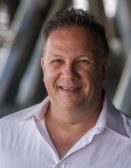 Dr. Ron Zeidler
About
Dr. Zeidler is an experienced, skilled dentist providing state-of-the-art care to patients throughout the Los Angeles area. Born in Israel, Dr. Zeidler emigrated in 1972 with his parents and younger sister, settling in the Los Angeles area. After graduating from University High School in West Los Angeles in 1979, Dr. Zeidler went on to receive his Bachelor of Science degree from the University of Southern California (USC) in 1984. With his undergraduate degree under his belt, Dr. Zeidler knew just what his next step would be: He would follow in the footsteps of his parents and grandparents, all of whom enjoyed careers in medicine and dentistry. In 1989, Dr. Zeidler graduated from the Tufts University School of Dental Medicine in Boston, Massachusetts. Between 1990 to 1997, Dr. Zeidler served as an assistant professor on the faculty at USC's Herman Ostrow School of Dentistry's Department of Periodontology. Dr. Zeidler opened his own general private dental practice, Zeidler & Zeidler Dental Group INC. in Century City on the west side of Los Angeles in 1990 and has been practicing ever since. Zeidler & Zeidler Dental Group, specialized in cosmetic, reconstructive and implant dentistry. Currently we are very privileged to have Dr. Ron Zeidler join our team as we strive to provide the best care available today. In addition to providing top-quality care to his patients, Dr. Zeidler has currently joined the faculty of the UCLA School of Dentistry and is participating in community outreach programs, offering dental care as a volunteer dentist at the Los Angeles Free Clinic (Saban Community Clinic), and for underserved children in the Los Angeles Area. Throughout his career, Dr. Zeidler has remained dedicated to helping his patients get the best dental care possible in an office equipped with the latest technology and using the most advanced techniques. Patient care, comfort and quality are his top priorities. When not helping patients achieve the healthiest teeth and gums possible, Dr. Zeidler enjoys music, skiing, travel, windsurfing and auto racing. He also enjoys spending time with his family in Sherman Oaks, including his four daughters, Zoe, Mia, Ava and Noa.